Gary L. Ermoian and Jack Able are owners of the California School of Investigation.
We offer a 150 Hour Basic Career Course in Private Investigation . This course acquaints students with the profession and the laws regulating Private Investigators in the State of California. The students receive the basic working knowledge of every phase of the Private Investigator profession and related occupational fields. A student in this basic course receives training in:
Introduction to Private Investigations
Administration of Justice
Criminal Investigation
Civil Investigation
Background investigation
Skip Tracing
Report Writing
Laws of Evidence
Business Knowledge
Trial Preparation and Testimony
Interviewing and Interrogation
Surveillance Techniques
Tuition for this course includes all Course Materials, Laptop Computer, Digital Camera, Tape Recorder, Binoculars, Portfolio, California Penal Code and Multi-code book.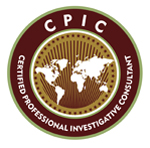 Click Here to Become a Certified Professional Investigative Consultant

Continuing Education training is also offered in seminar form for experienced, licensed private investigators throughout the State of California. Our training topics include:
Computer Forensics
Background Investigations
Skip Tracing
Report Writing
Laws of Evidence
Business Knowledge
Surveillance Techniques
Gang and Drug Identification
Vehicle Accident Investigation
Personal Injury Investigation
Privacy rights
Ethics for Private Investigators
Legal Updates for Private Investigators
We also provide Training and Consulting to private businesses, to familiarize employers and employees with techniques and information so they can conduct basic investigations in the workplace to help reduce liability in cases such as:
Slip and fall accidents
Employee disputes
Employee theft
Sexual harassment
Managing aggressive behavior
Security issues
Electronic Countermeasures
Call us now… we are here to help solve your problems!